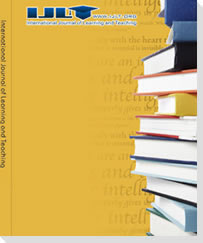 International Journal of Learning and Teaching
IJLT is a scholarly peer-reviewed international scientific journal published quarterly, focusing on theories, systems, methods, algorithms and applications in Learning and Teaching. It provide a high profile, leading edge forum for academic researchers, industrial professionals, engineers, consultants, managers, educators and policy makers working in the field to contribute and disseminate innovative new work on Learning and Teaching. All papers will be blind reviewed and accepted papers will be published quarterly which is available online (
open access
) and in printed version.
Recently Published Papers
My Comic-Utilizing "Comics Composition System" to Improve Students' Self-Efficacy and Satisfaction of Arts Learning
Li-Chiou Chen
The research aims to understand the differences of self-efficacy between comic drawn on the computer and the paper. Many studies have indicated that applying simple and easy way to draw, it can increase satisfaction from what the children was drawing. To enhance the degree of completion on drawing would be able to improve a passion on art learning...[Read more]
ISSN: 2377-2891(Print); 2377-2905(Online)
Editor-in-Chief: Prof. Xabier Basogain
Associate Executive Editor: Ms. Jenny Jiang
DOI: 10.18178/ijlt
Abstracting/Indexing: Google Scholar; Crossref; Engineering & Technology Digital Library; etc.
E-mail questions or comments to IJLT Editorial Office.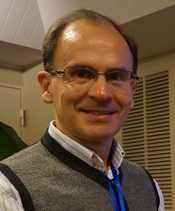 Prof. Xabier Basogain
University of the Basque Country, Bilbao, Spain
I am very excited to serve as the first Editor-in-Chief of the International Journal of Learning and Teaching...[
Read More
]