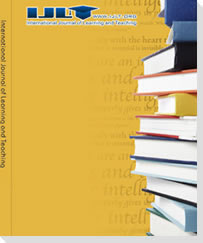 International Journal of Learning and Teaching
IJLT is a scholarly peer-reviewed international scientific journal published quarterly, focusing on theories, systems, methods, algorithms and applications in Learning and Teaching. It provide a high profile, leading edge forum for academic researchers, industrial professionals, engineers, consultants, managers, educators and policy makers working in the field to contribute and disseminate innovative new work on Learning and Teaching. All papers will be blind reviewed and accepted papers will be published quarterly which is available online (
open access
) and in printed version.
Recently Published Papers
Developing a FLIPPED-ACTION Model in a Language-Teaching Internship Program
Yee-Chia Hu
Abstract—With 69 participants taking a course titled Bilingual Education and Teaching in the Department of Teaching Chinese as a Second Language, this project introduces an empirical study which covers two 20-week class experiments under the monitoring of action research in 2015 and 2016. Surveys are administered to elicit the information about the relationships between the FLIPPED-ACTION...[Read more]
ISSN: 2377-2891(Print); 2377-2905(Online)
Editor-in-Chief: Prof. Xabier Basogain
Associate Executive Editor: Ms. Jenny Jiang
DOI: 10.18178/ijlt
Abstracting/Indexing: Google Scholar; Crossref; IndexCopernicus, etc.
E-mail questions or comments to IJLT Editorial Office.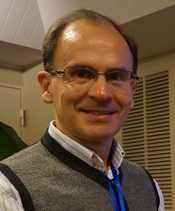 Prof. Xabier Basogain
University of the Basque Country, Bilbao, Spain
I am very excited to serve as the first Editor-in-Chief of the International Journal of Learning and Teaching...[
Read More
]